Our Team
Collectively, the CPR Center team has over 100 years of experience in a wide variety of health and safety professions. Therefore, you get the very best, most knowledgeable instructors available for your training.
Our team of medical and business professionals conduct courses that meet the standards established by nationally recognized health and safety organizations. We are committed to "staying in touch" with current trends, new laws and requirements as dictated by the governing bodies of health and safety.
Our commitment to excellence ensures you are up-to-date with your skills and in-line with health and safety requirements by such organizations as the Occupational Safety and Health Association (OSHA).
Get equipped today to handle any emergency situation. Make your environment a safer place. Call the CPR Center today!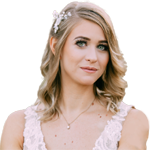 Lauren has been with the CPR Center since 2009. She currently serves as the owner and CEO. She is very passionate about teaching others life-saving skills and being able to make a difference in the community.
"I always told myself I'd never end up with a job that I dreaded going to every day. I persevered and I'm so incredibly blessed to have found something I absolutely love. Not only that, but the team I work with is incredible. They exceed my expectations every day."
In her free time she enjoys attending Harvest Time church, cooking, hiking/camping, volunteering, reading, traveling, and spending time with family and friends.
Lauren is also fitness focused and enjoys lifting. (Cardi-NO!) She has a dog named Trip and a cat named Sassy.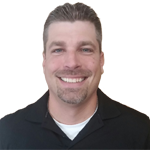 Jerry has been a Paramedic since 1996 serving in pre-hospital emergency care. He has been teaching advanced courses for the CPR Center since 2013.
Jerry has a dynamic way of delivering the information in his classes in a way that facilitates learning. His students benefit from his years of experience in pre-hospital medicine and the way he is able to deliver that knowledge to the learner.
Jerry is married with two kids. His hobbies include video games and golf. He enjoys meeting new people and learning with each class.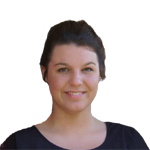 Jessica loves to meet new people and learn about CPR and First Aid. She enjoys teaching others what she has learned. Jessica has been teaching at the CPR Center since 2014.
Jessica is married and has three dogs. Her hobbies include spending time with family and friends and relaxing.

JoAnn is a Nurse Practitioner and holds a Master of Science in Nursing. She has served in the in-hospital emergency care field since 1993.
JoAnn is married with three children, five dogs, and a cat. She has been teaching advanced courses at the CPR Center since 2004. JoAnn foster's a relaxed, fun, learning environment in her classes and enjoys teaching.
Her healthcare knowledge runs deep, and her students benefit from that extensive knowledge. You will enjoy attending her classes and learning with her!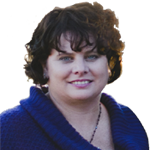 Jennifer has been teaching since 2016. She is also a Licensed Massage Therapist. She loves sharing important life saving information with people so they can feel confident if they have to use these skills.
She is married and has 2 teenage children and a dog named prince. She loves spending time with family, reading, watching movies, traveling, and learning new things. She also loves crafting and Aromatherapy.

Lindsey has been teaching at the CPR Center since 2016. She is also a Registered Dental Assistant.
She loves being outdoors and spending time with her son, Jacob, who is 8 years old. Lindsey and Jacob have a puppy named Bella Rae, a bearded dragon named Spike, and a turtle named Duncan.
Lindsey enjoys helping others learn life saving skills. It makes her feel like she's making a difference in the world. "One day they could need to use these skills to save someone and knowing they can do that because of me feels amazing!"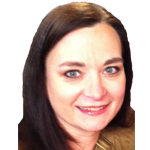 Jennifer is an RN and holds a Masters degree in Nursing Education. She has been a nurse since 1992 serving in both in-hospital and pre-hospital care.
Jennifer has been a BLS Instructor since 1987, an ACLS Instructor since 1996, and a PALS Instructor since 1997.
She is an avid baseball fan, and enjoys reading and spending time at the lake.
Jennifer enjoys sharing knowledge with the students who can then go out and touch so many more lives with the skills they have learned.


Chris began his Healthcare career as an RN in 1997 serving the in-hospital care field. He is now also an EMT and began pre-hospital care in 2003. Chris teaches our advanced courses. He has been a CPR Center instructor since 2011.
Chris is very passionate about helping students learn the material in our courses and be able to successfully perform the related skills. Chris wants the student to feel confident they can use the skills in an emergency.
His hobbies include camping, boating, and golfing. Chris is married with four boys.
He enjoys teaching because he likes helping people help others.

Allison has been teaching Basic Life Support courses for the CPR Center since 2015. She loves to help people, and teaching CPR and First Aid provides an outlet for that character trait. Meeting new people at each class is also something that Allison enjoys.
Allison is a full time student. Her hobbies include CrossFit, Kayaking, and visiting the dog park with her dog CeCe. She has four nephews and one niece.

Jordan has been teaching CPR and First Aid courses at the CPR Center since 2011. She is a full time college student majoring in Occupational Therapy.
In her spare time, she likes to watch Netflix, read, and play basketball and softball. She has five dogs, a cat, and from time-to-time a goat.
Jordan enjoys watching her students learn a life saving skill.

Nicole has been teaching CPR and First Aid classes at the CPR Center since 2014. She is a student at UA Fort Smith. She enjoys outdoor activities, Netflix, and being involved with organizations such as Delta Gamma, Baptist Collegiate Ministry, and the Chancellor's Leadership Council.
Nicole says "I enjoy interacting with my students and teaching them something that could ultimately save a life."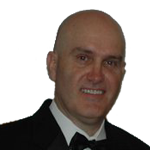 Buddy has been teaching CPR and First Aid since 2005. He enjoys learning about the science of "why" we do CPR and First Aid the way we do, and then imparting that knowledge to his students. He believes that understanding "why" helps assimilate and retain the knowledge.
He is an outdoorsman and sports enthusist. Some of his hobbies include playing ping pong, horseback riding, fishing, hunting, snow skiing, and mountain biking.
He also is an accomplished singer/songwriter/musician playing several instruments but specializing on guitar.
He likes teaching CPR and First Aid because the potential positive impact this training can have on lives is immeasurable.